Health and Wealth
Divine Intervention in Health and Wealth
I bring Shiva's Message and it is simple – 'You CAN be Healthy and Wealthy'.  Take the first steps and Shiva will intervene to bring your health and wealth dreams to your waking reality.
In September of 2004, I drowned in a SCUBA Accident and I enjoyed a vivid eight minute death experience.  That pivotal event was both life altering and philosophy changing.  I met the Gods that other people only pray to and I found that all Gods are simply different faces of the one and only God who serves us all.  This God intervenes in our lives everyday and in countless ways.  This God helps those who help themselves first.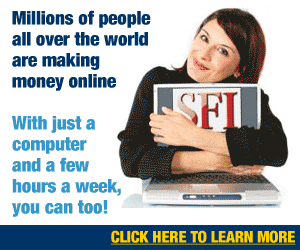 Just prior to my death experience, I was bordering on wealthy.  I had achieved success in Internet marketing and I was on a straight track to an early retirement.  But those eight minutes in death had completely changed my priorities.  I spent the next few years giving away and spending all my accumulated wealth and assets but also in coming to better understand my new awareness of the world and of the eternity beyond our world.
It was time and money well spent but philosophy and spiritual understanding doesn't put cash in the wallet or food on the table.  I had a series of heart attacks and was diagnosed with diabetes at about the same time.  My deteriorating health and the increasing health costs quickly had me wishing I was able to retire but my financial situation was unlikely to permit retirement without some divine intervention.  But I do know better than others how divine intervention works.
To have fate, or Shiva, or the Secret, or whatever you call the involved divine being intervene in my situation, I needed to set up a situation where I might have simply earned the financial success by skill, or work or merely random good fortune.  Enter SFI.
Grow your Golden Future with SFI – Click Now
SFI is a multilevel marketing program with a solid track record over 16 years and a wide array of products that really do suit my needs.  Specifically, SFI carries a wide selection of health supplements.  As I explore the world of health in relation to my diabetes, my heart and my advancing age, I write about what I find and I connect it to the vast array of products that TripleClicks has.  TripleClicks is supplementing my health and SFI is bolstering my wealth.

Competing for the Honor of Being YOUR Sponsor
SFI is such an amazing program that it is already enjoying huge success.  You will see many ads, banners and splash pages urging you to join and I suspect you've already seen some.  I want you to stop just looking and actually join here because when you do, you will get me as your sponsor and that will be VERY GOOD for BOTH of us.
Further to this, as a multilevel marketing program demands, I need to explain the workings of my business to people in my down line so they can duplicate – in their own fashion.  I need to help you move forward so that we can progress together.  So my writing and my blogging is nudged down the two avenues of health and wealth too.  More to the point, my efforts are also propelled down the two streets of helping you while assisting me too and that is exactly what a good sponsor needs to do.  I have the experience and drive to make it happen for all of us and this Shiva's Messenger website is the beating heart of my team.
You will find most of my health discussions in the Tantra category and the wealth related posts are mostly in the Nameste category.  Posts related to the relationship between mind/body/spirit are in the Karma category.  The Akashic category is currently a no man's land of posts that don't really belong anywhere else.  I would probably just get rid of the Akashic category but it's the root of the blog and I can't get delete it.  Maybe I'll rename it later and post my Loki's Trojan novel there. The Shiva category is mostly where I post the chapters of Shiva's Messenger.
For both of us, the striving for prosperous wealth and improved health is headed for automatic success because of divine intervention.  We need only set ourselves on a path that could succeed and then watch while it does succeed.  The biggest difference is that with me as your sponsor, you WILL get the helpful advice and friendly encouragement for you to REALLY do it – PLUS – I can make sure the divine intervention is forthcoming because I'm Shiva's Messenger. If you haven't already clicked to join SFI then do it now. Click Here to Join SFI
Nameste
Shiva's Messenger